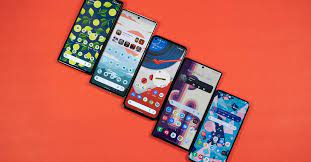 Mobitronics is the smartest way to get connected through smartphones. With millions of users worldwide, we are committed to bringing you the latest technology to make your life easier, faster, and more convenient. Our smartphones allow you to stay connected with everything you need in your daily routine. While saving you money on roaming charges.
Our products are designed with a focus on usability and user-friendly interfaces that make it easy for anyone to use them. We offer a wide range of high-quality smartphones in Kenya at affordable prices. That fits any budget but still offers great features.
Mobitronics, the company, introduced a new fast charging technology that extends the battery life of a smartphone.
Mobitronics, the company, introduced a new fast charging technology that extends the battery life of a smartphone by up to 30%.
The new technology is called A-Boost. This proprietary system can be used on all Mobitronics batteries and will allow you to charge your phone faster than ever before.
With A-Boost, you will get up to 30% more battery life! You can charge your phone from 0% to 100% in just one hour. This means you do not have to wait long for your phone to charge again when you are out and about.
The battery in the Smartphone from Mobitronics can last up to three days after a full charge.
The battery in the Smartphone from Mobitronics can last up to three days after a full charge, unlike other smartphones in Kenya that only last for a few hours before they require recharging.
The company claims its phones will last up to four times longer than other smartphones without recharge.
The phone also comes with an emergency light and SOS button that can be used in an emergency.
The company says it is its mission to ensure that people always have access to electricity even when there are no power lines available.
The phone has an internal storage capacity of 64 GB and supports memory expansion via Micro SD cards up to 128 GB.
Mobitronics is a leading manufacturer of smartphones and mobile devices. The company is known for its innovative technology, which allows for the creation of smartphones in Kenya that are highly functional yet affordable. Mobitronics was founded in 2002 by Graham Schofield, who was then working as a software developer at IBM. He saw a need for more affordable mobile phones and created his line of devices.
The first Mobitronics device was called the MP3 Player Phone, which offered an internal storage capacity of 8 GB. In addition to its high-quality music player, this device had many other features that were not available on competing devices:
Video recording capabilities
Wireless synchronization with other MP3 players
A variety of applications designed specifically for this phone
Since then, Mobitronics has continued to innovate to provide users with the best possible experience when using their phones.
Mobitronics has begun shipping its smartphones to Kenya, Europe, and South Africa.
The company's goal is to replace the old-fashioned landline telephones with a new phone that uses apps instead of wires. Mobitronics phones link up with cell towers via Wi-Fi or Bluetooth and use a combination of sensors to track location and movement. So users can answer calls hands-free, send text messages from their smartphone, or browse the web while they're out about.
The first wave of phones will be aimed at professionals who need their phones to do more than make calls. Engineers can use them to take notes while they work on design plans. Doctors can use them to check up on patients remotely; lawyers can even record meetings using the new technology (which allows them to be hands-free).
The company hopes its products will appeal both as consumer electronics and medical devices. And is already developing a version of its product aimed at older people who may have trouble walking around without help.
Mobitronics is bringing fast-charging technology smartphones with higher battery life.
Mobitronics, Kenya's first and only mobile phone manufacturer, is bringing fast charging technology to smartphones in Kenya. The company has developed a unique charging system allowing users to charge their phones faster than before.
The new system allows users to charge their smartphones in seconds rather than hours. This means that users will have more time to do other things while they wait for their phones to recharge. Mobitronics' new charging systems are also compatible with any device and charger so that they can be used with any smartphone or tablet on the market today.
Frequently Asked Questions
Q: What is a Mobitronics?
A: Mobitronics is the future of smartphones. We are working to provide a solution for the growing world population. That will allow them to access their phones, text message, and make calls from any distance. You can even use your phone as an MP3 player or video player. This technology is already available in other countries, such as India and China, but it has not been widely adopted because of the cost of mobile data plans.
Q: How do I get one?
A: You can buy them online or at your local electronics store! They're also available online if you prefer to order online.
Q: What kind of apps do they run?
A: They run Android apps! This means that you can use whatever apps you want on them without having to pay extra for an App Store subscription. And download an alternative app store like Amazon Appstore or Google Play Store.
Conclusion
Mobitronics is a company that has been around since the early 2000s. It's a Kenyan-based company that makes smartphones and accessories.
Their products are aimed at young people, who want to be tech-savvy, but also want to be seen as fashionable.
With the new models coming out every year, it's clear that Mobitronics is looking for ways to stay ahead of the curve regarding smartphones in Kenya. The company is constantly innovating and ensuring that its products are more useful than ever.