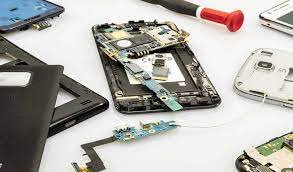 We are the leading mobile phone Oneplus repair center in Nairobi. We can repair any mobile phone and android phone. With our professional technicians, we offer the best quality of service at a very affordable price. We will not compromise on quality and will always try our best to serve you better.
We aim to ensure your phone is always working at its best possible level. Whether it's a cracked screen or a malfunctioning battery, we can fix it quickly and efficiently so that you can return to using your device as soon as possible!
Ours is not just another repair shop! Mobitronics offer personalized service for every customer. We will listen to your needs and concerns about your device before starting any work on it, ensuring that all of your questions are answered before beginning any work.
We offer two types of service: basic repairs, such as screen replacements and battery replacements (which are considered maintenance), as well as more complex repairs, such as replacing motherboard parts or replacing entire devices if necessary.
Quick and Reliable Repairs
We are one of the leading repair centers in Nairobi, offering our services to all our clients. We provide quick and reliable repairs for all your mobile devices. Our repair technicians are certified, experienced, and knowledgeable about the repair process. We understand that not a single technician can fix every problem; hence, we have a team of technicians working on different tasks to deliver quality services to our clients.
We offer the following services:
– Touch Screen Repair
– Camera Repair
– Audio Jack Repair
– Power Button Repair
Oneplus repair center, Oneplus repair shop near me
MobileTronics is the premier repair and service provider for all your mobile devices, including Oneplus repairs. We offer the best service in Nairobi for all your mobile device needs, whether you're looking for repair or replacement. Our customers are just as important to us as our products and services, so we stand by our work with a 100% guaranteed satisfaction guarantee. Our staff has been trained by some of the best technicians in the industry, so you can rest assured that when you bring your device to us, it will be fixed right the first time!
Tecno repair shops in Nairobi information available at mobitronics.co.ke
If you're looking for a repair shop or repair center near you, you've come to the right place. We have TECNO repair shops in Nairobi, and we can help you get your phone fixed up!
We've been servicing the tech world for years. We know how to make your device work again, no matter the issue. We can fix it, whether it's water damage or an oil leak. And we offer same-day service, so you don't have to wait around!
If you need any information about our repair centers or other repairs in Nairobi, please visit us at www.mobitronics.co.ke
Worry-Free Warranty
At Mobitronics, we help you take care of your phone. That's why, when you bring your device to one of our repair centers, we'll make sure that you have a worry-free warranty that covers any repairs that we do on your device—no matter what they are.
We know how important it is to trust the people who work on your phone—and we want to make sure that you can also be confident in us. That's why we offer a worry-free warranty that covers all repairs performed by our technicians, so there's no risk of getting stuck with an issue after the fact.
Premium Parts Used
We are a professional and experienced oneplus repair center in Nairobi. We provide premium parts used for the repair and replacement of your phone. Our team of professionals is fully trained to deliver the best results. If you are looking for a plus repair shop near you, we can help you find a trusted oneplus repair shop near me, or if you want us to come to your home, we can also do that.
You can visit our Mobitronics shop if you need budget-friendly & efficient repairs in Nairobi, Kenya.
At Mobitronics, we offer inexpensive and efficient repairs for your OnePlus phone. We have professional technicians who can fix your device quickly. Our repair center is near you, so if you need an affordable fix, visit us!
Final Verdict
Whether you're looking for a new phone or a repair, you can count on Mobitronics to get it done right. We are a certified, experienced oneplus repair center near you in Nairobi. We specialize in fixing oneplus phones and any other electronic device that may be broken.