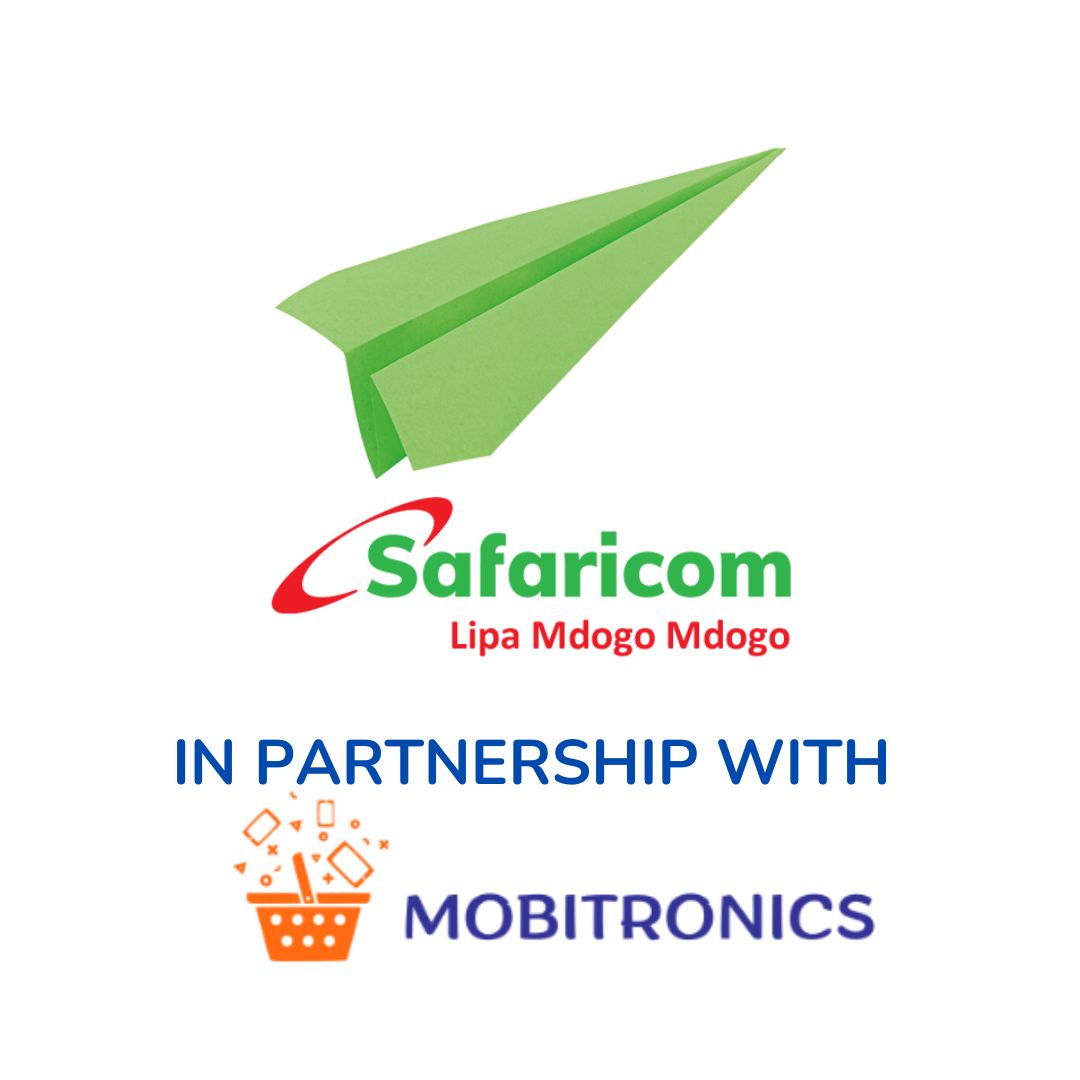 Samsung Galaxy A14 Lipa Mdogo Mdogo
JICHUKULIE SIMU YAKO LEO KWA MALIPO YA POLEPOLE!
Lipa Mdogo Mdogo smartphones is a mobile phone financing program by WATU SIMU CREDIT, which was launched in 2020 as a way to help low-income customers own a smartphone, at a very cheap and convenient payment plan.
LIPA MDOGO MDOGO SMARTPHONES is a higher purchase service that enables Safaricom subscribers to access 4G phones of their choice by paying a deposit and the rest of the amount in a flexible twelve months plan. The initiative of Safaricom, in partnership with Google, allows 2G and 3G phone users to migrate to a 4G device by paying as little as Sh. 20 per day.
Once you register and subscribe to MDOGO MDOGO SMARTPHONES financial plan, you will immediately be handed the phone. You can choose to pay once, daily, weekly or monthly, it's up to you.
Samsung Galaxy A14 4/64GB Lipa Mdogo Mdogo @ a Down payment of KSH 5,000/= (Weekly payment 659ksh)
Qualifications for Safaricom Lipa Mdogo Mdogo smartphones;
To be eligible for Lipa Mdogo Mdogo smartphones, one must have;
A minimun down payment for your preferred device
original National ID
Not listed on CRB (Be credit-worthy)
Contact details for next of Kin
An active phone number with mobile meney
Disqualifications for Safaricom Lipa Mdogo Mdogo smartphones;
If listed on CRB
Customers who already have an existing mobile phone loan with another lender.
Samsung Phones Mdogo Mdogo offers a range of affordable smartphones. The phones offered under the program come with a 2 year warranty and the latest version of the Android operating system.
NOTE:
Processed in less than 20 mins
Flexible payment terms
Affordableweekly payments
How does the process work?
The process of obtaining a  Mdogo Mdogo phone is straightforward. Customers can apply for the loan through the Watu Simu app, and once approved, they can select the phone they want and make a down payment using their Safaricom line. The remaining amount is then paid in monthly installments over a period of 12-24 months.
Merits Of Lipa Mdogo Mdogo
There are several benefits of using Lipa Mdogo Mdogo, including:
Affordable smartphones: The program offers a range of affordable smartphones, making it easier for low-income customers to own a smartphone.
Flexible repayment terms: The monthly repayment amounts are affordable, and customers can choose a repayment period of 12-24 months, which is ideal for those who want to spread the cost of the phone over a longer period.
Improved access to services: With a smartphone, customers can access a wide range of services offered by Safaricom, including mobile money and online payments, which can improve their financial lives.
Warranty: All phones offered under the program come with a warranty, which provides peace of mind for customers.
NOTE: since this is Higher Purchase financing, you will end up paying Slightly more than the current cash price of the phone.
For more inquiries on the Lipa Mdogo Mdogo smartphones program, Contact/Whatsapp Us +254728052745
Check out our website for more favourable deals @ MOBITRONICS